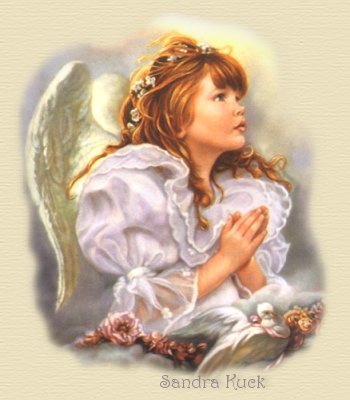 In Loving Memory of
Michele Wade Buonanduci
December 31, 1976 - May 20, 2004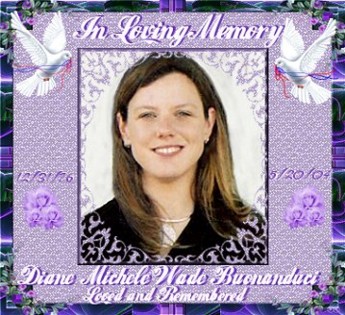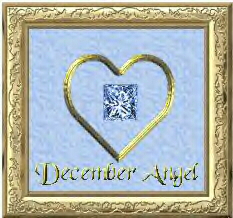 New Yearís Eve Angel

Itís New Yearís Eve,
Time to celebrate,
Making my big plans,
To go on a special date.

Finally, life is fair,
So many things must be done,
Rushing here and rushing there,
I just need this one night of fun.

A kink in my evening plans,
The pains are coming stronger,
The Lord has His reasons,
Why you canít wait any longer.

Donít drive so slow,
I cannot arrive too late,
Hurry, hurry, itís time to go,
You come at ten after eight.

Sheís my Newís Years Eve Angel.
When I hold her close to my chest,
Iím thankful for my newborn baby girl.
Dear Heavenly Father, You know best.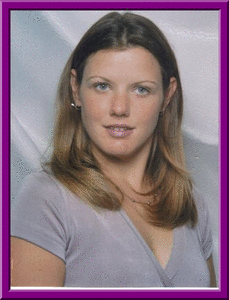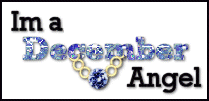 ~ Michele Wade ~




My baby girl was born December 31, 1976 at 8:10 pm. She was always an angel in my eyes. She was an outgoing, outspoken, smart young lady all of her young life. Michele never met a stranger and her way of thinking was "a stranger is only a friend you havenít met yet." Michele was the loving mother of four wonderful children; three sons, JeremyĖ12, TrentĖ9, and MichaelĖ3; and one daughter, MorganĖ7. Michele was a wonderful daughter and mother, her children are all well behaved, well mannered, and doing well in school. Her children were her life. She always loved doing things with her own children.
She was a very family-oriented loving person. She would get upset only when she thought
someone was treating her children unfairly.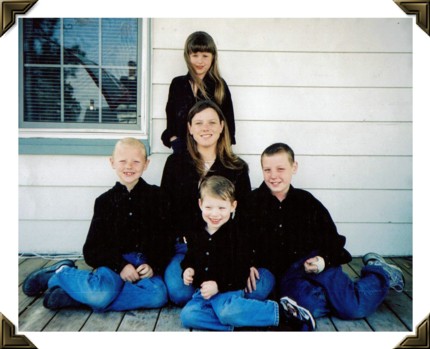 This picture is Michele in center, Michael in front of her, Morgan behind her,
Trent on the left, and Jeremy on the right. Jeremy asked if we could have this song playing on his mom's page,
How Can I Help You To Say Goodbye, by Patti Loveless.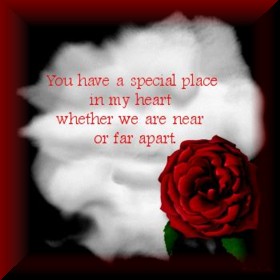 In Remembrance of You

Whenever I look at a light,
It reminds me of you.....
Because you are the light of my life
And your light shows me the way
To the footsteps of Jesus.
You seem to pop up in my mind
When I feel sad
Because the image of you
Is always happy and joy-filled.
I wrote this poem
In remembrance of you
Because when you come to me
You seem to be saying
For me to spread your love and happiness.
I love you and thank God for you,
Of all women, that could have been my mother.

Dedicated to my Mom, Diane Michele Wade
Written on December 31, 2005 her 29th birthday
Copyright ©2005 Jeremy Lamm


This wonderful gift is from my dear friend, Linda, mom to Angel Tina.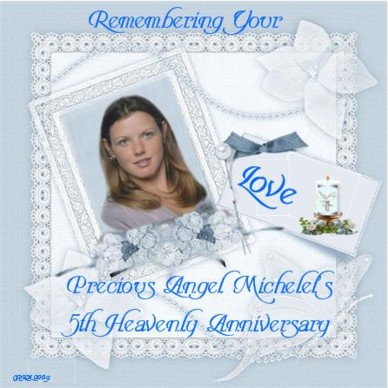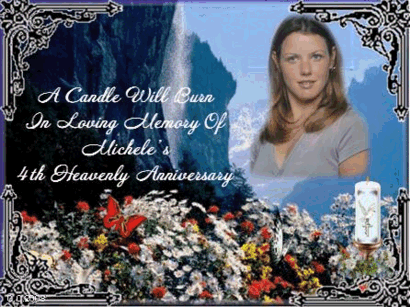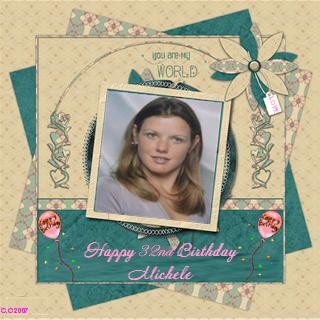 These are two beautiful and loving gifts for Angel Michele from my dear friend, Carol, mom to Angel Michael.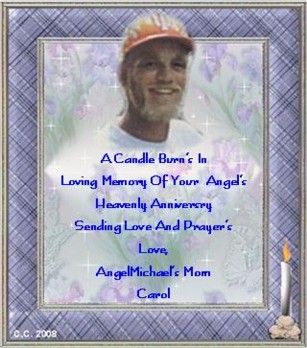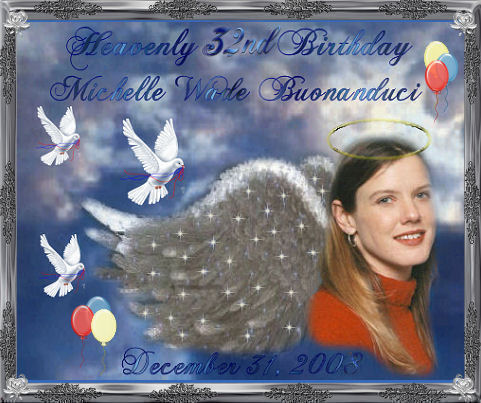 TO MOM AS I WED,
FROM YOUR DAUGHTER

I said "I'll never leave you,"
As you wiped away my tears,
"I'll always be your little girl,
More than a million years!"
And I can't believe it's possible
That it's my Wedding Day...
Let me hug you one more time
And wipe your tears away.
Thanks for understanding
That he is right for me,
And even though I'm leaving,
For your blessing that sets me free.
And for all the precious memories,
We've so many more than few.....
I'll always love you Mother,
For I learned how to love
From You!

Michele gave this poem above to her Mom when she was getting married to Morgan's father.





My dear sweet Michele, I had all four of your babies together for Mother's Day 2006. What a blessing
I knew that would be...the only way it could be better would be if you and JJ were here to enjoy the day too. I bought new outfits for the grandchildren for church on Sunday morning; then we planned to go to the cemetery to put some flowers for you
(I'm going to let each of them pick out their own flower and then talk about why they choose that particular flower); and then
I'm taking them by your Dad's house. This coming Sunday will be the second year mark of the crash that took you away too soon. Watch over us and send angel kisses in the gentle breezes...we love and miss you and JJ so much.

Your loving Mom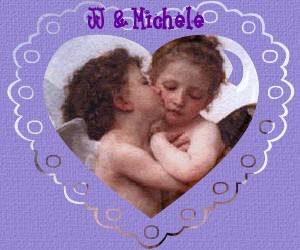 My dearest Michele,

HAPPY 32nd BIRTHDAY on New Year's Eve!!!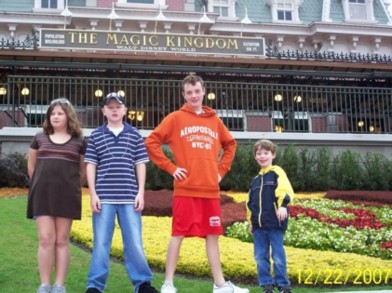 I took your four precious children on an Amtrak trip to Florida for their Christmas present from me. We left on December 18th and we arrived home on Christmas Eve. I was thankful that Rob allowed Jeremy and Trent to go and Jon took Morgan out of school early to allow her to attend with us too. Rob and his family bought 2 day passes for Disney World for Jeremy and Trent. Jon bought 2 day pass for Morgan. I bought the passes for Michael and I. The two parks the children chose were MGM Studios on Friday and Magic Kingdom on Saturday. The children had a great time at the parks and at the hotel. They enjoyed swimming in the outdoor pool several days too. I will send some pictures to Maria (after I get them) and get her to add them to your webpage of our trip. I remember when Aunt Gloria (and her twin sons) and I took you and JJ to Florida during your Easter break...now all four of your babies have been too and JJ's sons were selected to go with Eagle 97 radio station as a part of their Disney Kids program in June 2004.

When we arrived home on Christmas Eve at noon, I took your children to their father's homes so they were home for Christmas Day. Brandon and I left Christmas Eve at 4 pm, we drove six and half hours to Marion Virginia (almost at Bristol Tennessee); spent the night at a hotel to surprise Jamie (in the hospital) for a visit on Christmas day. Jamie's special visiting hours for Christmas day was only 1-4 pm and I'm glad we took the time to drive there. We arrived home at 10 pm after we stopped to pick up Michael.

Trent and Michael will be going with me to visit Melody on your birthday. They are looking forward to going. I'm not going to have the Celebration of Life ceremony on your birthday this year, I'm be having one in April 2008. Love and kisses you and JJ both, we miss you so!

Love, Mom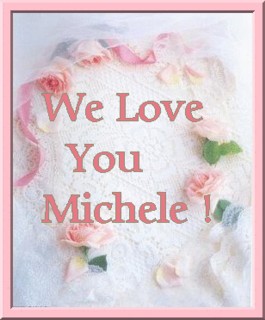 Even though she dropped out of school because she had her first child eighteen days before her sixteenth birthday, she went back and completed her schooling. She was working and going to college at the same time. A few years later, with three young children and while pregnant with the fourth, she was able to successfully accomplish going to college to start working towards her degree. Michele had a 4.0 grade point average, served as SGA President and was a Student Ambassador for the college. She had started making plans to return to the college to finish her schooling just prior to being killed in the accident. Approximately two weeks after Micheleís death, Chris Smith from Paul D. Camp Community College brought me a copy of the following speech Michele gave in Richmond, Virginia. I had never seen this speech before, so you can imagine how it was almost like Michele was talking to me... even though she was gone.




"Although I was a single-teenage parent, I never lost sight of the value of an education and my desire to obtain a college degree. Being a good mother, means taking care of oneself, as well as taking care of your children. As a matter of fact, it was during the process of volunteering at my sonís school, that the Librarian began to encourage me on a weekly basis to do more. I had already done some studying and obtained my General Education Diploma but she rekindled my desire to get a college degree. It is not just for my children, it is my inner most desire to achieve some level of personal success. My self esteem and self perception and that feeling of pride that children have in their parents when one is successful have always been my driving force. Community colleges have always served as second chance institutions and Paul D. Camp Community College has been that for me. The community college has allowed me the opportunity to be a full time student, while also being a full time parent. Unlike many of the students who just come back to school for their academic pursuits, I feel that it is just as important to participate and take advantage of the many personal development opportunities that the college has to offer. I have developed leadership and organizational skills that I know will contribute as much to my life time success as the academic accomplishments. I have served as the SGA President and as a Student Ambassador at the college for the last academic year. I can not say what the future holds for me and my family, but I do know that I will successfully complete my studies and find a meaningful way
to give back to my community and those who believed in me.

My Mother has been and still is my strongest supporter and role model. She has always been there for me and has shown me that it is the positive relationships which we develop with others along the way that truly makes the difference in life.
Being a single-teenage parent has forced me to understand adversity and what it takes to overcome mistakes
and to persevere."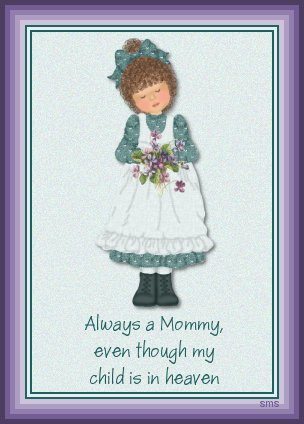 Thank you, Saralyn, for this lovely gift!





Michele was attending True Word Christian Church. She enjoyed teaching children's church and was always looking for fun ways for the children to learn about Jesus and the bible. She was helping raise her two nephews after their father "JJ," her brother, died on January 26, 2004. She would take them, along with her own, to do fun things like fishing, swimming,
and roller skating. She would put on skates and get out there on the skating rink floor
with all of the children.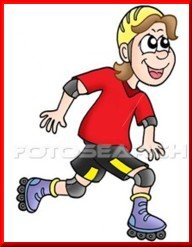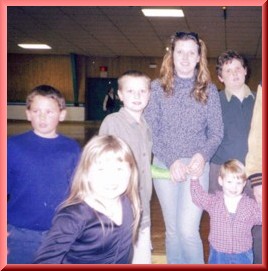 Jamie, Morgan, Jeremy, Michele, Michael and Brandon at skating rink.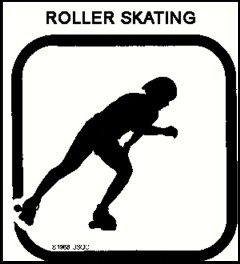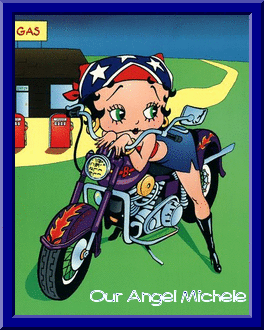 Michele was a motorcycle mama too. She enjoyed riding Harleyís and would take her children for long rides just like I did with her when she was growing up. She loved animals of every kind and was the proud owner during her lifetime of numerous different kinds of pets. At her death she had a dog, Rebel, that looked more like a horse. Rebel lives at her fatherís house now, so her children can continue to see him. She would take the children to a local farm, where she voluntarily worked
preparing and training horses for shows. She helped the children become comfortable around horses
and would take them horseback riding.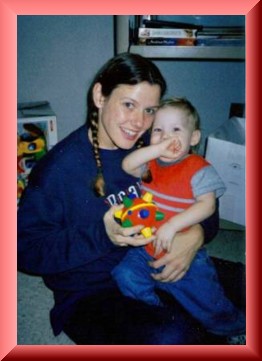 Michele and Michael, from Christmas 2002.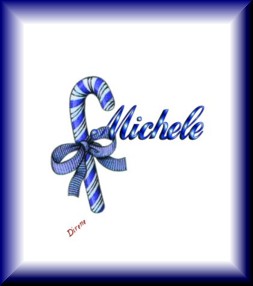 After JJís death, Michele went with me to look at the headstone I had selected for his grave and she told me, "Mama, it is beautiful...the heart-shaped black granite is a wonderful choice." She also helped me select the right picture to be lasered onto it. JJís stone arrived two days before Michele was killed. The headstone company worked with me to order a duplicate one for her, to be put on a long base with a vase, with "brother and sister" engraved on it, in-between the two hearts.
I buried my only two children, born four years apart
but yet died four months apart.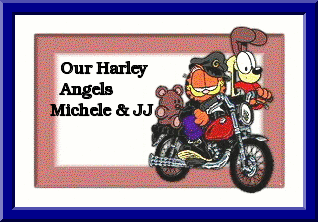 JJ and Michele, were you up there thinking "hold onto helmets" when you saw me riding a motorcycle again? I have ridden motorcycles for thirty years but gave them up eight and half years ago. I did keep my motorcycle license just in case of things like this. I love riding motorcycles but other drivers don't respect motorcycle riders. I called my ex-husband about riding JJ's Harley but he said "it's not road ready." Ben Wade (my ex-BIL...ex-husband's brother), told me I could take his...a fully dressed big Harley. He even loaned his Harley boots and chaps to me for the ride. I rode in the fundraiser in loving memory of Thomas, JJ, Michele, and Lynn....four Wade children, buried together in the same cemetery, all of whom died suddenly
within three years of each other. Thomas Deziel--38 on April 19, 2003;
JJ Wade--31 on January 26, 2004; Michele Wade--27 on May 20, 2004;
and Lynn Wade Dignard--36 on March 19, 2006 (Ben's daughter).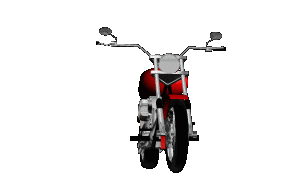 The fundraiser was a great adventure....approximately 100 motorcycles participated in the event. The rain started about halfway into the ride but I didn't turn back....I saw a couple of men riders that turned around about five minutes after the rain started. (It stopped raining about fifteen minutes after it started.) The rest of us stayed with the ride and returned to the starting point by noon. We had lunch there and a band was going to play but I was going to meet my husband, Tommy,
and two of Michele's sons (Michael and Jeremy) at the mall so I left about 1 pm.





We stayed at the mall for approximately an hour and half and as soon as I got on the Harley to go home, you guessed it....the rain started again. It rained hard all the way home (about an hour ride). I was soaked to the skin before I got home. Of course I had to give Michael and Jeremy a hug while I was soaked. Then I got Jeremy to pull my boots off to show him what wet was....I told him to dump the water out of the boots. They thought it was hilarious that Grandma was drenched. On the way home, I think Tommy thought I was going to ask him to switch places when the rain started but I'm the type person
that when I start an adventure I finish it.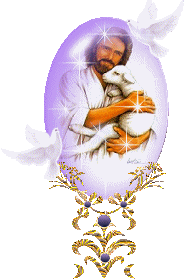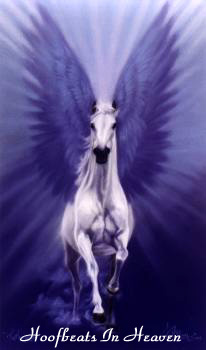 Michele was killed instantly in a car accident, on May 20, 2004, when a woman crossed the center line. Micheleís youngest son, MichaelĖ3 years old, was in the car with her at the time of the accident. Michael was airlifted to Sentara Norfolk General in Norfolk, Virginia and then transferred to the connecting Children's Hospital of Kings Daughters a few hours later. Michael remained in a coma in Pediatric Intensive Care Unit for one week and then was moved to the Rehab floor for another week and half. He received numerous skull fractures and a traumatic brain injury. Michael has recovered
approximately 95% like before the accident.


Michele and little Michael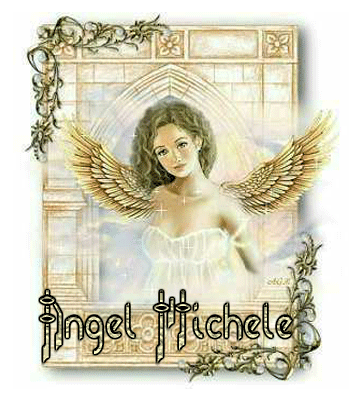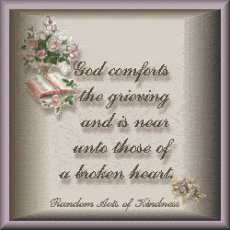 It took the state of Virginia four months to finally decide to charge the other driver. She was only charged with "failing to keep to the right." They should have been able to attach on the end of the charge "with death involved." The Assistant Commonwealth Attorney said the State of Virginia does not have that statue. I am trying to get the bill passed as we speak. The woman's court date was December 7, 2004 for the traffic ticket. The state trooper at the accident site testified that this woman was on the wrong side, the accident reconstructive team specialist testified the woman was on the wrong side, and the woman did not even testify in her own defense. The judge ruled there was not enough evidence and dismissed the case. This woman is wealthy, provided financial backing for the county's prosecutor (so a prosecutor from another town had to try the case) but she had a local attorney. She had another accident, number nine, the following weekend (single vehicle--thank the Lord
she did not kill anyone this time).




I do not hold any hatred for her nor did I want her to go to jail, but I donít want another family to suffer with the traumatic events she has caused in our lives. She needs to stop driving until she gets her problem (whatever the problem is)under control. The state trooper asked for her to be tested for drugs and alcohol, the hospital did not do this but the medical examiner tested Michele. What is wrong with this picture--the woman was still in the small community where she is well known, they said they did not smell anything--you cannot smell drugs (legal or illegal). Yes, there is still the wrongful death suit,
as well as, Michael's personal injury claim but money is not the issue.
My daughter's life is worth more than all the money in the world.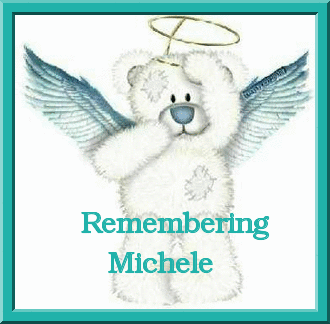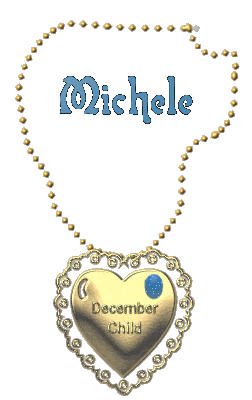 DEAR MOM
When I Remember childhood
You are always There
Teaching me
And guiding me
With tender Love and care
You did treat me With values
Good and true
I'm so thankful
Mom
That God gave me
To YOU!



Michele gave this poem above to her Mom on a plaque for Mother's Day 2000.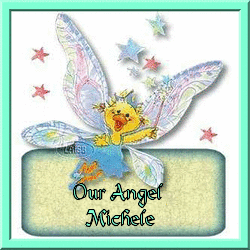 The weekend before Motherís Day and fourteen days before Micheleís two year angel day... I felt the need to take some time for myself, something kept telling me to go to Nags Head NC (a two and half hour drive one way). I kept telling myself, "itís too far to go, Iím going to turn around" and "maybe the traffic will be too heavy, Iíll turn around and go home" but God must have been guiding me to Nags Head. I arrived safely in Nags Head around 1:15 pm. Donetta Mason, a wonderful lady, the owner of Waterfront Station Salon and Spa on Roanoke Island, that styled my hair for years lifted my spirits. Sheís a well-respected and busy stylist, booked up for weeks in advance. She had four weddings on this particular Saturday, yet she still managed to fit me into her busy schedule....even though she had not seen or heard from me since September 2003.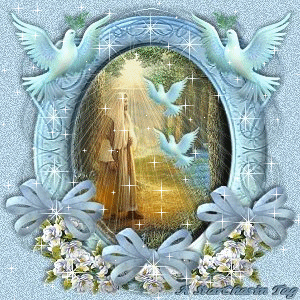 She didnít know about JJ and Micheleís deaths. Sometimes I hold back from sharing about their deaths because it can be overwhelming. I gently shared my losses with Donetta, after she asked how my children were doing. She gave me a uplifting facial massage and insisted I spend the night in her upstairs suite, "Serenity Cove." My sister, Dorothy and her husband James, drove down to spend the weekend with me and enjoy the beautiful view and luscious surroundings. On Sunday, a lady from Wanchese Pottery asked if she could design a necklace or pin for me. This is a new item she is making and felt the urging to make one for me. She is making a blue pin with "Sisters and Serenity" written in shorthand on it. The Lord had a reason for sending me to Nags Head on this particular weekend and Iím thankful for the blessings from the wonderful individuals
He guided my way. I enjoyed the relaxing Saturday evening and Sunday at the beach.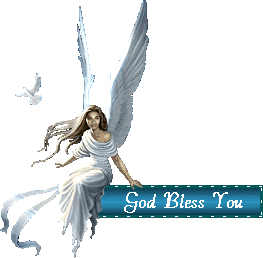 Michele with all four of her children on Halloween 2003.....Trent is the one in the Batman costume, Jeremy is the three headed monster,
Morgan the cowgirl, and little Michael is Clifford.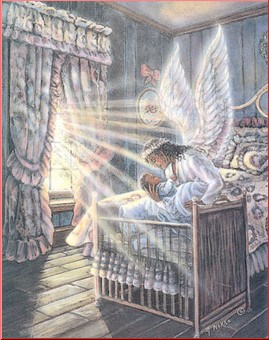 Micheleís legacy will be her love for her children, her family, and the numerous friends.
She shared caring, charm, quick wit, sincerity, and empathy with nearly everyone she met.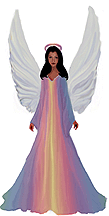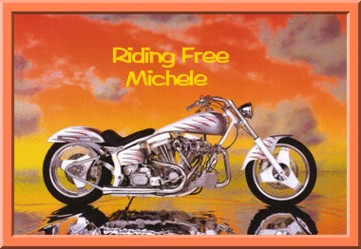 My Memory

Keep my memory with you,
For memories never die;
I will be there with you;
When you look across the sky.

I will be there in the clouds
In the birds that fill the air,
In the beauty of a fragrant rose,
You will find my memory there.

You will feel me in the tenderness,
Of a baby's gentle touch,
You will hear me if you listen,
In the twilight's gentle hush.

When your hearts are heavy,
And you feel that you are all alone,
Just reach down deep inside of you,
For your heart is now my home.

I will always be with you,
I will never go away,
For I will live on in your hearts,
Forever and a day.
~ Author unknown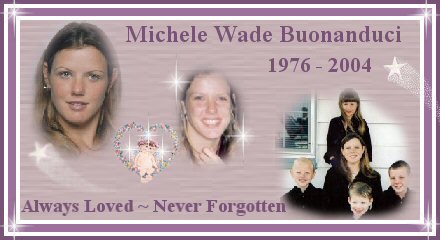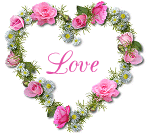 On Valentine's Day 2006....Tommy and I have been married for nine years. Our wedding in 1997 was a part of the 6th Annual Mass Wedding performed by Jimmy Ray (a morning DJ with the Eagle 97.3 radio station) on Valentine's Day. The ceremony in 1997 was held on the Spirit of Norfolk cruise ship (a local harbor cruise line). This year, we renewed our vows with Eagle 97.3....43 couples married and 89+ couples renewed their vows. Tommy didn't know if he would make it in because as a long distance truck driver for Heartland Express, he was shut down in the blizzard in NY......but he did made it home
late Monday night.





This is the first year they had the renewing of vows...we arrived at the Ted Constant Center in Norfolk, where the Mass Wedding was held this year, at 6 am this morning (an hour's drive from home). To view some of the event check out www.eagle97.com .... thank the Lord they didn't get me on film...LOL. About 50% of the 40+ couples for the original wedding ceremony had on wedding gowns and tuxedos....beautiful ceremony. Martina McBride was scheduled to sing "Valentine" for the first dance but because the snow storm postponed her concert on Sunday night in Massachusetts...the concert was rescheduled for last night but she sang the song and gave a loving speech via internet. So we still had the first dance
to "Valentine" and little Michael danced with Jen.





Tommy is usually not very romantic but he was really emotional today, he was teary-eyed and tongue-tied when repeating the renewal vows...which touched my heart. Michael went to the wedding ceremony with us and he had fun...he got to dance with Jen (the lady morning DJ). Michael held our rings (the marriage commissioner asked everyone to take theirs off and give to spouse) and handed them to us when we placed them back on each other. Tommy wore black shirt and pants; Michael wore white shirt and black pants; and I wore black jacket and blouse with a sparkly/slinky ankle length blue skirt with black heels. My feet were feeling the heels by the time we were finished....LOL. My friend, that does my hair at her home, fit me in yesterday for cut, color, and highlights and she did a pedicure for me....I felt like I was walking on cloud nine (before I had
the heels on for five hours but thank the Lord I had my tennis shoes in the car to change afterwards....and another skirt too).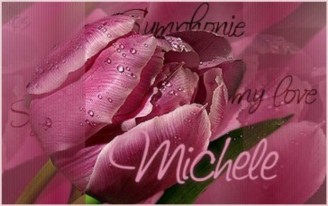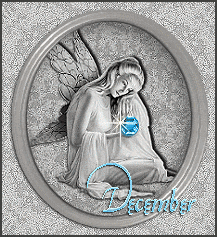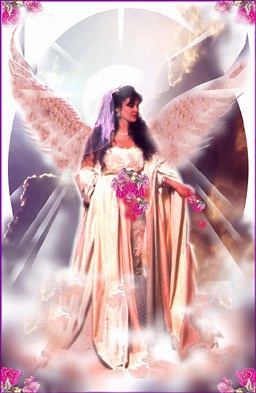 Here is a photo of Michele's four children and me "cleaning the road" in memory of JJ and Michele. Michele had selected this road to clean (with her children) after JJ died. The state had put the sign up two days before her death, took it down two days after she was killed and put up a new "in memory of" sign (and gave me the old ones that Michele had chosen to have put up)
when I called them...to inform them I was going to
still clean the road for her.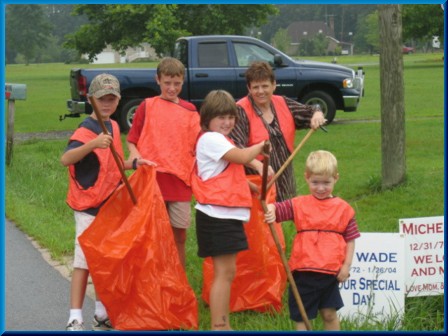 Trent--9 has a cap on; Jeremy--12 is tallest one; her daughter, Morgan--7;
and Michael--4 shortest one with old Grandma...The children look forward to cleaning the section....we will clean it again
the last Saturday in August, October, and December of this year.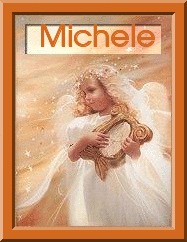 SAY MY CHILDS NAME

The mention of my child's name
may bring tears to my eyes,
But it never fails to bring music to my ears.
If you are really my friend,
let me hear the music of her name!
It soothes my broken heart and sings to my soul!
~Author Unknown ~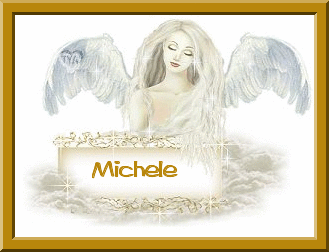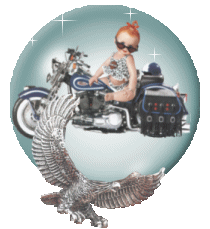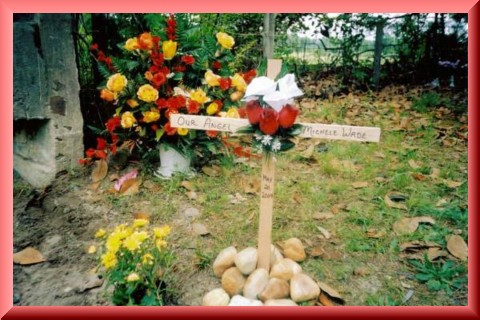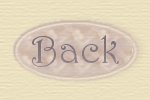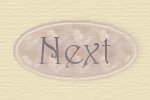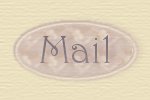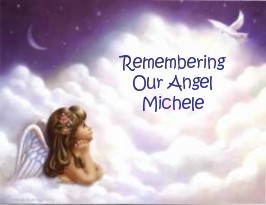 Please also visit the web page that Jeremy started in memory of his mom ~
In Memory of Diane Michele Wade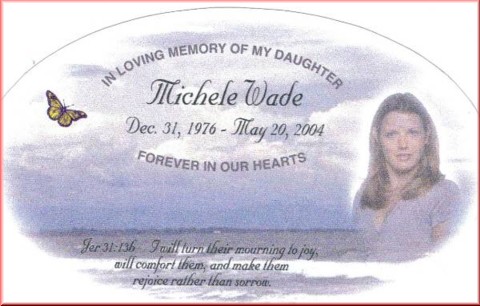 "Celebration of Life" ceremony December 31, 2005 in Franklin, VA from 1-5 pm at True Word Christian Church in the Airway Shopping Center on Carrsville Highway. This event is in loving memory of beloved angels from all across our nation. If the families can't attend personally, they can send a photo (with a message about their angel) and they will be included in the event. Would like to include your loved one? I pray you will be able to participate in this special ceremony. We, loving and grieving parents, want as many people as possible to remember our beloved angels. If I can answer any questions or provide more details either send an email or call me. Thank you for all the thoughts and prayers.

Diane, Loving Mom of Angels JJ and Michele

Celebration of Life






"Death leaves a heartache time can not heal...
...Love leaves a memory no one can steal."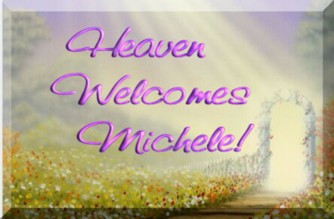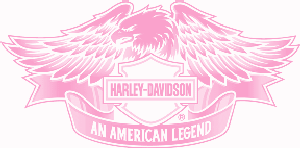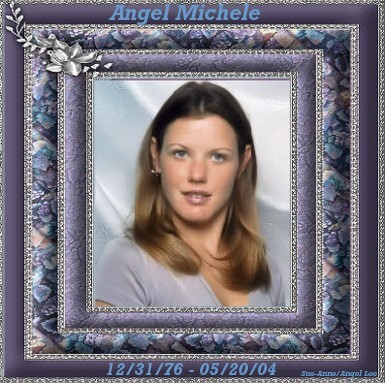 With Love We Will Always Remember
Angel Michele

Dear Diane
My ANGEL Lee wrote many poems, this is very special to me.
I would love to share it with you.



CORE
Softness of the skin
Sweetness in the smell
Nectar of the fruit
Tender in the heart
Dancing in the eyes
Uplifting in the smile
Tickle of the touch
Joining in the love

Truth in the speech
Love in the laughter
Primal in the scream
Soft in the whisper
Quick in the mind
Fair in the sentence
Brave in the confrontation
Joining in the love

Graceful in the sleep
Careful in the search
Deep in the sorrow
Strength in the sickness
Giving of thy self
Rich in the health
Kind in the giving
Joining in the love

Written By Lee Henry Aguilera~~~Sue-Anne's ANGEL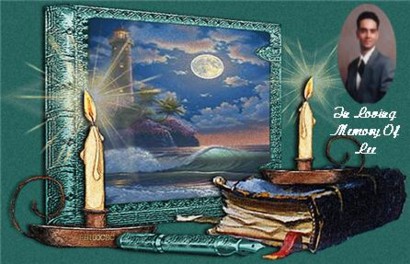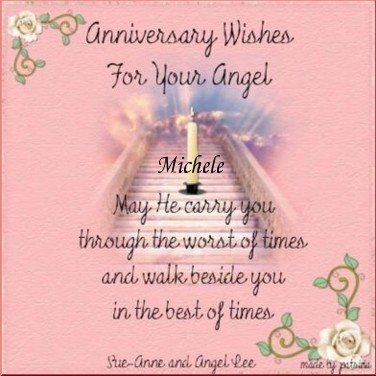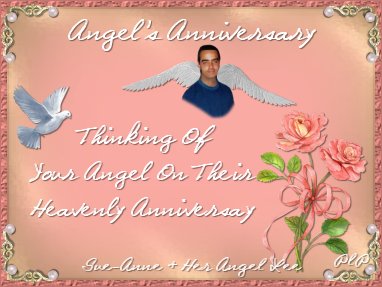 In Loving Memory of Lee Henry Aguilera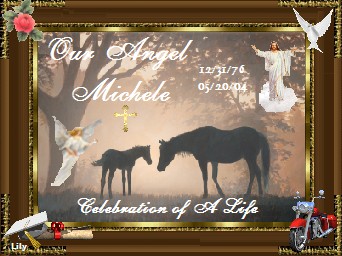 In Loving Memory of a Beautiful Angel
Sweet Michele
Rest Well in the Lord
Love
Ann, Laurasmom




In Memory of Michele
"with your final heartbeat, kiss the world goodbye
and go in peace and laugh on glory's side
and fly to Jesus, fly to Jesus,
fly to Jesus and live"----
Chris Rice 'Untitled Hymn'


I'm so sorry that I am at a loss for words
There are no words to say except that
I ask for God to Bless you and hold you close to His Loving Heart
With My Prayers
Ann, Laurasmom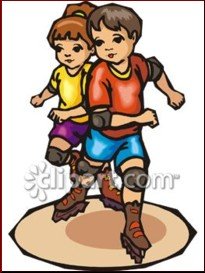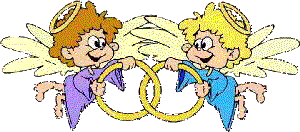 A friend can hear a tear drop.


This webpage is created
In Loving Memory of Michele Wade Buonanduci
on May 5, 2005
Last updated: May 18, 2009
© 2000 - 2009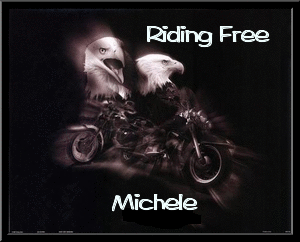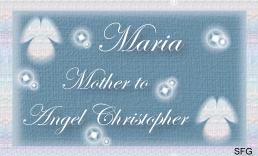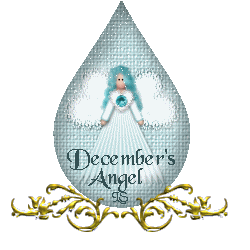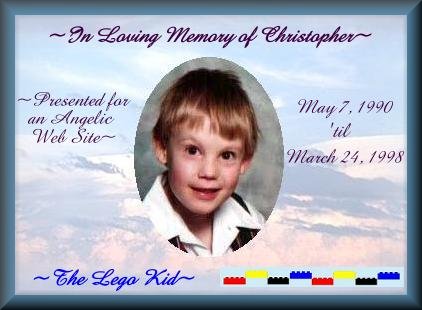 Please visit Maria's Tribute to Christopher
Angel Christopher
Two Very Special Angels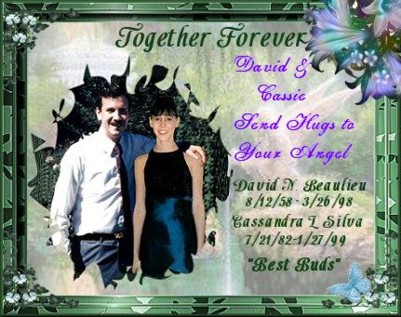 Jesus Wept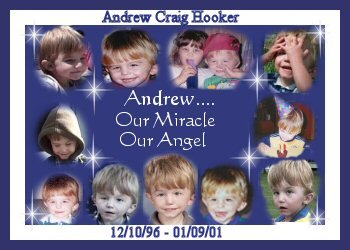 Andrew... Our Miracle, Our Angel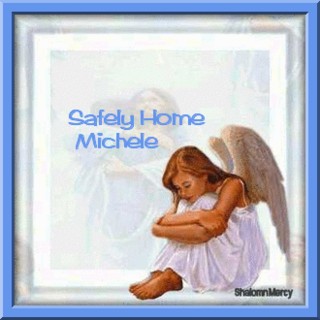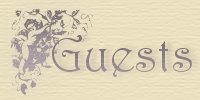 View My Guestbook
Sign My Guestbook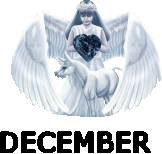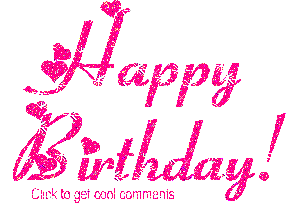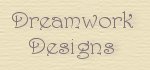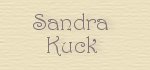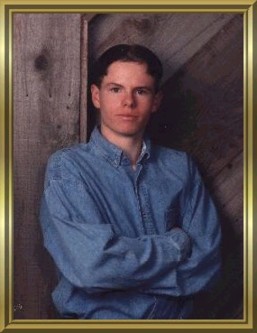 Angel Josh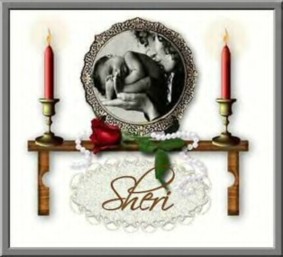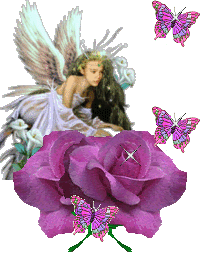 Page Transferred from GeoCities to Tripod on 05/28/09 by Robbie's Mom