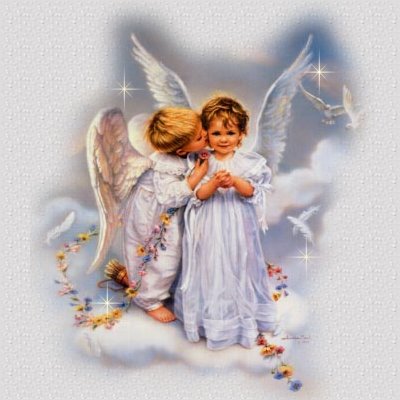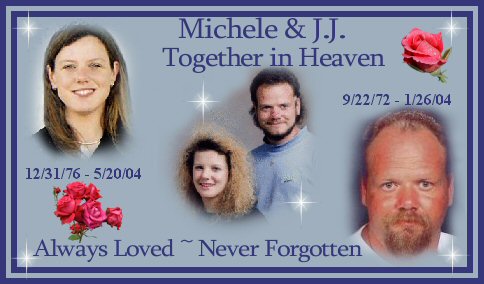 In Loving Memory of
William James "JJ" Wade, Jr. ~
September 22, 1972 - January 26, 2004
and Michele Wade Buonanduci ~
December 31, 1976 - May 20, 2004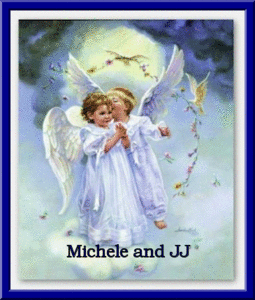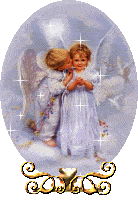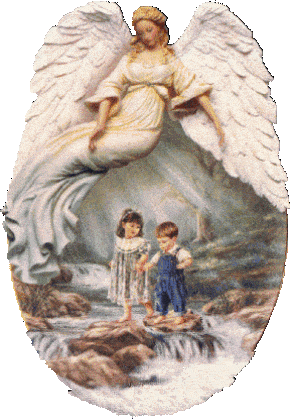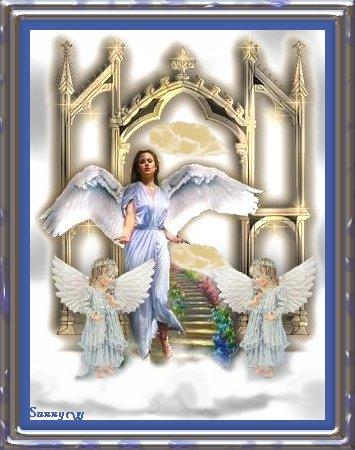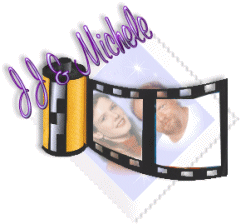 Angels Love Notes

My two sweet precious angels,
In no time you were grown,
After you became adults,
Six "small" angels joined our home.

Our pure love for each other,
Gave many smiles and some tears.
All clouds always had a silver lining,
During your brief earthly years.

When our Father decided,
It was time for you to go,
Only He could give us peace and comfort,
While the small "angels" and I mourn you so.

Sweet memories that we shared,
Are lovingly cherished every day.
Angels love notes are sent to you,
Each night when we pray.

You are warm rays of sunshine,
In the many lives that you kissed.
The holidays are an uphill climb,
And your smiling faces are greatly missed.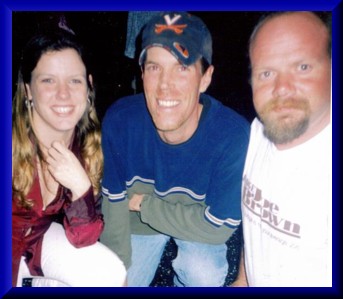 Michele, Mike (little Michael's Dad), & JJ in Hollywood, CA.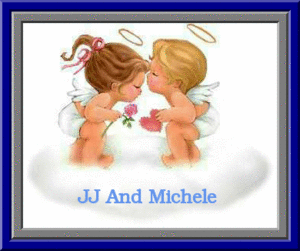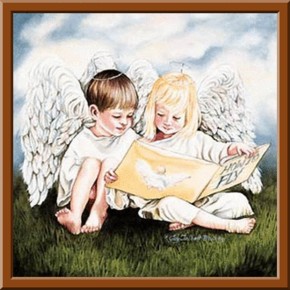 Hope, Love, and Trust

Hope came with our two bundles of joy
First came the bouncing baby boy,
Four years later on New Years Eve
Our baby girl arrived on the scene.

Love was shared in everything we did,
Then our sadness came, God forbid...
After a mere thirty one years
Our son's human life disappears.

Can you imagine, a brief four months later,
Our daughter goes home to her creator.
Yes, we love and miss them so,
But unfortunately it was their time to go.

Father help us understand,
Dear Lord, You took their hand,
Trust and faithhelps me believe,
Only You can give solace as we grieve.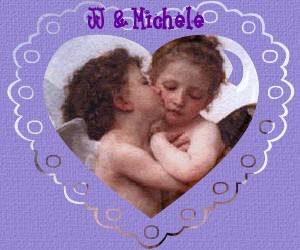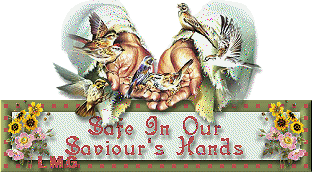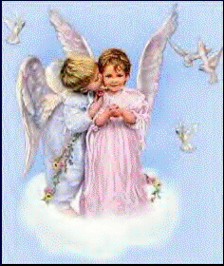 Faith Helps Me

Hope came with my first bundle of joy,
The love I shared with my only baby boy,
Will always fill my eyes with tears,
He only blessed my life for thirty one years.

The pain is so difficult to bear,
Life does not seem fair,
That I should have to bury my child,
It hurts so to miss the way you smiled.

My only baby girl, born on New Yearís Eve,
We helped each other love, trust, and believe.
You were gone after a mere twenty seven years,
A second time to cry those heartbreaking tears.

The pain is so difficult to bear,
Life does not seem fair,
That I should have to bury my child,
It hurts so to miss the way you smiled.

When it was time for my angels to leave,
For my loved ones I will forever grieve,
For everything there is a season
Only the Lord knows the reason.

Faith helps me understand,
Dear Lord, You took their hand,
I love and miss them so,
Give me peace until itís time for me to go.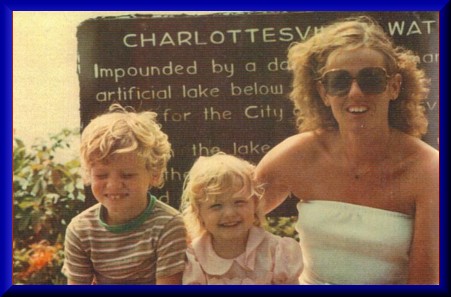 This is a picture of JJ and Michele with Mom on vacation in Summer of 1981.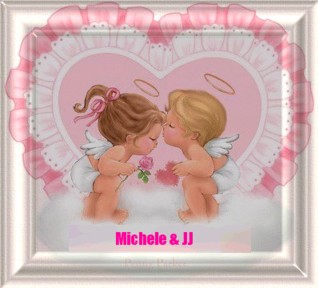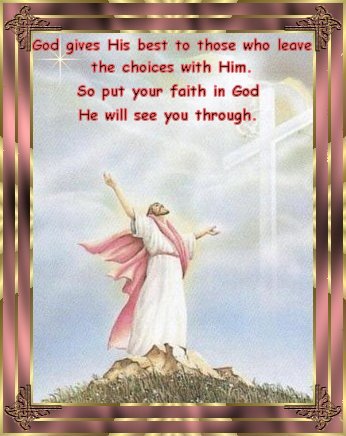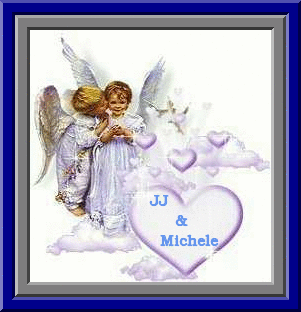 DON'T PRETEND

When my only son suddenly died
Family and friends called and cried
How this can't be so...
He was too young to go

My only daughter was killed four months later,
The heartbreak and pain is so much greater,
Some of the same people avoided contact,
Like a contagious disease they might catch.

Even with people around, I feel alone,
It is more painful now than before,
It has been a year and reality closes in,
I'll never hold my babies again.

How my broken heart cries,
They won't be coming home,
Don't pretend that you don't see,
Share the memories and grieve with me.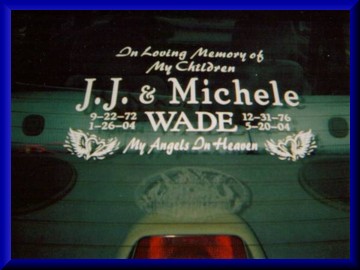 Pain and Grieving

When you hear me laugh one moment in time,
Do you think...Oh great! she seems just fine.

The smiles you see, donít reach my eyes...
Nor do you hear my silent anguished cries.

My heart is breaking, canít you see...
Without my sweet child here with me.

My heart and soul have taken a big hit...
Yet some loved ones tell me, "get over it."

Each new day is an emotional strain
I pray none of them experience this pain.

Only another parent that is grieving too
Can understand what I am going thru.

My precious child has died, that is true,
Why must I hide this pain from you?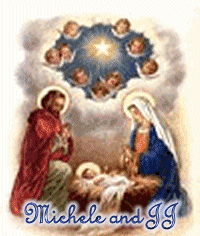 All of the poems on this page are written by
Diane, Loving Mom of Angels
JJ (Sept. 22, 1972 - Jan. 26, 2004) &
Michele (Dec. 31, 1976 - May 20, 2004)
Please do not copy without getting written permission to do so. Thank you!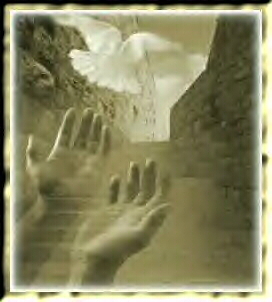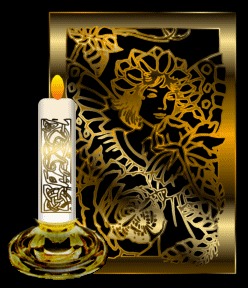 Heart & Soul

Healing moment-by-moment when we

Encourage another grieving person

As our loved ones are on our minds

Remembering their precious memories

Together while sharing our tears



Surviving the death of our children

Our loved ones have gone too soon

Unimaginable pain and heartache of

Losses so dear to our heart and soul
Copyright ©2006 Diane Craddock

This poem above is from the 2006 Celebration of Life ceremony....
the first letter of each line spells out HEART & SOUL.....



Celebration of Life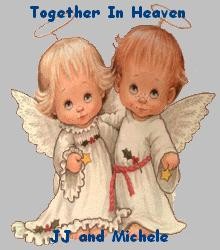 Faith, Family, and Friends
~ Dedicated to beloved angels around the world ~

Always remember to extend a caring hand
To the grieving loved ones around our land
Take time to cry, laugh, or reminisce with them
And realize they will forever need a true friend

Angels' time on earth, whether short or long
Yesterday's treasured memories to us belong
After they have gone to their heavenly homes
Our hearts beat as one, until our time comes

God will continuously provide for you
Spiritual, physical, and emotional too
Strength from faith, family, and friends
Provides peace and comfort until the end

The wonderful gifts the good Lord gives
Sharing the lives our beloved angels lived
Counting our precious blessings is easy to do
When prayers to God, end with "Thank You"

Copyright ©2005 Diane Craddock

Angels Arms poem presented at the 2005 Celebration of Life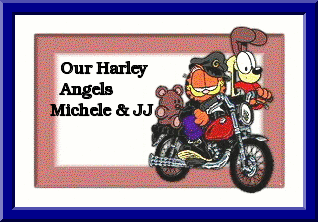 Click on the gates below to visit all of Diane's Angel Pages ~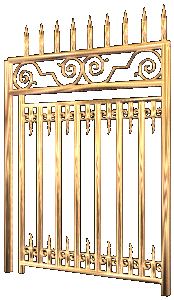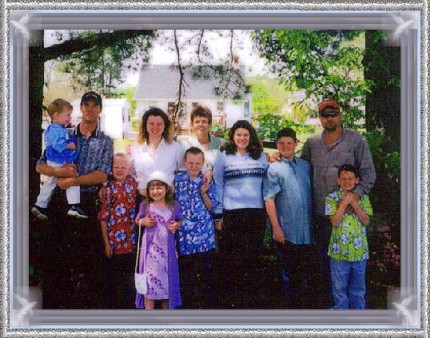 Michael, Mike, Trent, Michele, Morgan, Jeremy, Mom (me), Nicole, Brandon, JJ, and Jamie at home
Easter morning 2003.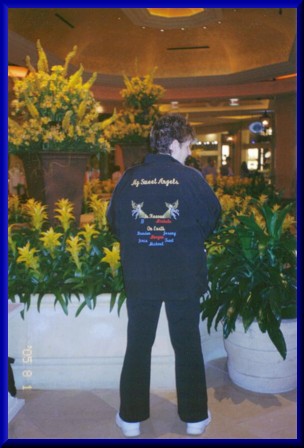 Here is a picture of the back of my jacket for ~
"My Sweet Angels"
"In Heaven-- JJ & Michele"
"On Earth-- Brandon, Jamie, Jeremy, Trent, Morgan, and Michael"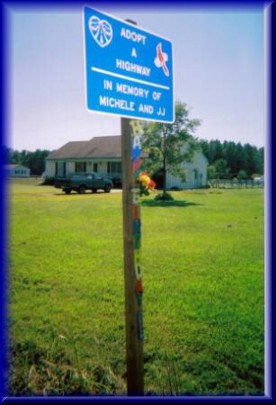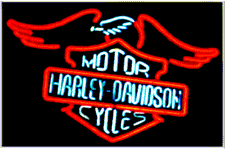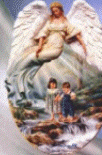 HOME
Please also visit the pages that Diane has made for her angels ~
In Memory of Michele
In Memory of JJ
Designs By Rosemary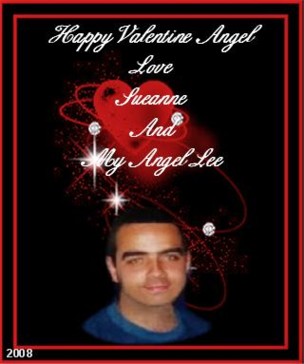 In Loving Memory of Lee Henry Aguilera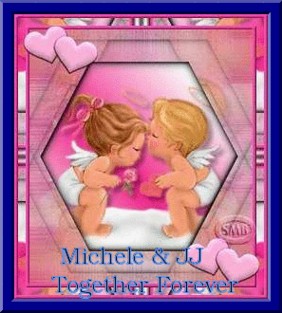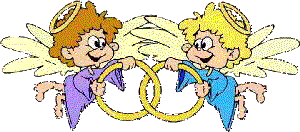 A friend can hear a tear drop.


This webpage is created
In Loving Memory of JJ and Michele
on May 5, 2005
Last updated: April 21, 2008
© 2000 - 2008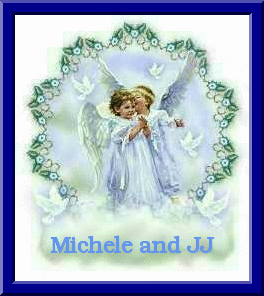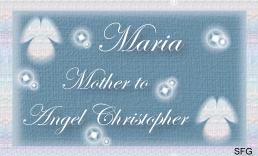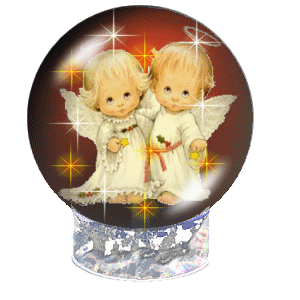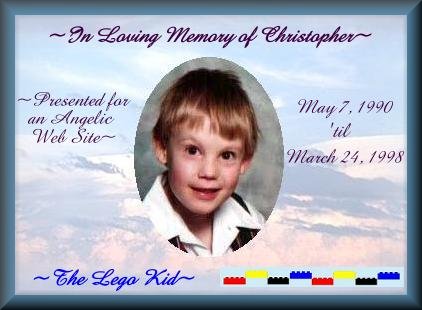 Visit Maria's pages for her little Christopher at
Maria's Tribute to Christopher
Angel Christopher
My Tribute to a Very Special Boy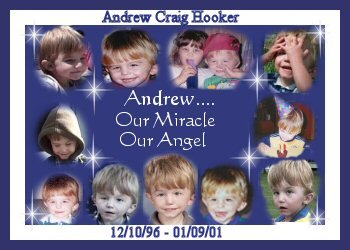 Andrew... Our Miracle, Our Angel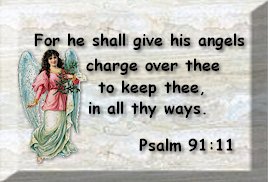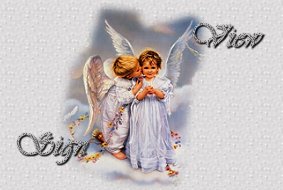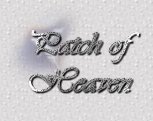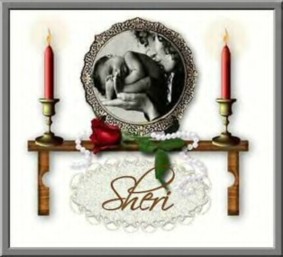 Page Transferred from GeoCities to Tripod on 05/28/09 by Robbie's Mom